Wine and Architecture–the two go together like wine and… Well, everything. From the centuries-old Chateaus of Europe to the newer estates of the Americas, a winery's architecture is often linked to the wine it produces. The image of the winery becomes part and parcel of the brand image of the label and the vintages the winery produces.
Vintners and their architects realize this, which is one of the reasons why wineries are making themselves more memorable. Whether part of an extended Winecation or day trip tasting tour, after a while the wine begins working and the cheese trays and venues begin to run together in the mind. The more striking and unique the venue, the less likely this is to happen–even if the wine does its work very well.
Perhaps the best recent example of the association between architecture and wine is France's new Cité du Vin. More than just a museum about wine, the City of Wine is a theme park dedicated to the winemaker's art. Located on the banks of the Garonne River in Bordeaux, the complex includes not only the expected museum, but also a 250-seat auditorium for concerts, and experiences (including a boat ride) that take visitors through the history and evolution of winemaking as well as wine's impact on civilizations. With three tasting areas and a gift shop reported to stock more than 500 wines from around the world, the Cité celebrates both the wine heritage of Bordeaux as well as having a global appeal.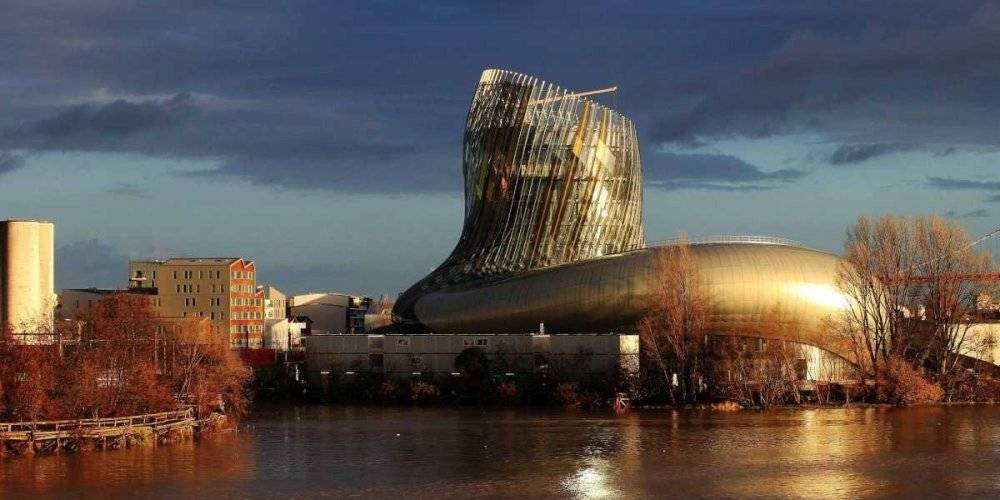 Perhaps the most striking feature of the Cité du Vin is the main building itself. Rising some 55 meters into the sky, the 10 story building is a coil of aluminum and glass panels which evoke the swirl of wine in a glass and the spiraling movement of a grape vine. Designed by Parisian architects XTU and English museum design experts Casson Mann Limited, the Cité expects to host some 450,000 visitors every year.
While the typical winery won't be recreating the Cité du Vin, it's important to realize just how much impact a striking design, well constructed, can have on the brand image of the winery and its wines. With so much at stake, choosing a contractor with experience in winery construction like Sierra View isn't just a good choice; it's the best choice.