The Solution For All Your
Repair and Service Needs
With decades of technical experience, our facility management team are experts in maintaining and optimizing building operations. Sierra View takes a proactive approach focused on preventative maintenance in order to avoid system failures and costly repairs. Our goal is to eliminate customers from wasting time or energy on building maintenance issues by using our network of reliable connections to provide clients with the best solutions to their facility needs. For nearly 40 years, Sierra View has been constructing and caring for facilities throughout the Western United States; allowing for our management team to become the go to one stop for all your service and repair needs.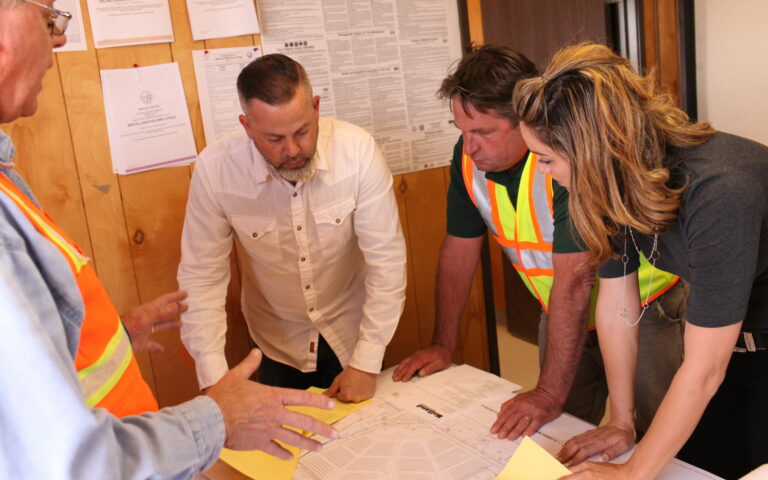 Sierra View's Integrated Facility Maintenance services include routine preventative maintenance, inspections, general maintenance, and repair, as well as facility retrofits, remodels, and expansions. When you call for Sierra View Facility Maintenance, our technicians will be onsite within a 24-hour response window to get the issue solved immediately. We offer inspections and maintenance for both occupied and vacant facilities to ensure that even when you aren't there, your property is well cared for, remains code compliant and citation-free, and is ready for you or your next tenant to move in any time.
When you choose Sierra View to maintain and care for your facility, you'll get higher quality, more consistent, and better value services. Our Sierra View in-house team collaborates with our vast network of subcontractors to provide access to the most experienced professionals and some of the top specialists in each trade at the most affordable price points.
Our Facility Maintenance Services
Interior Services

Painting
Drywall
Ceilings
Flooring
Carpeting

Tilework
Lighting
Concrete
Doors, Frames and Hardware
Food Service and Break Room Equipment
Workspace Redesign and Reconfiguration

Exterior Services

Roofing
Painting
Doors, Frames and Hardware
Windows & Storefront
Sidewalks
Landscaping
Irrigation

Boarding and Fencing Maintenance
Sign Maintenance and Repair
Paving and Parking Lots

Paving and Pavement Repair
Pavement Striping
ADA markings
Concrete

Pressure Washing
ADA Compliance

Utility Services

HVAC
Maintenance and Tune Ups
Energy Efficient Systems
Rooftop Units
Air Filters
Indoor Air Quality Testing and Remediation

Radon
Sick Building Syndrome
Mold Remediation

Plumbing

General Plumbing
Fixtures
Major Repairs

Electrical
General Appliances

Other Services

Initial, Recurring and Pre-inspection Inspections and Remediation (with documentation)

Governmental and Regulatory Inspections
Insurance Inspections

Disaster Repair
Debris Removal (both routine and as part of disaster repair)
Hazardous Material Testing and Removal
Building Regulatory Compliance
Graffiti Removal
De-branding & Rebranding

Removal of all prior branding/identifying signs & symbols
Placement of new branding/identifying signs & symbols

Pest Control and Extermination
WiFi Systems
Voice/Data Cabling
Locksmithing
Copper Theft Prevention
Warranty Support
Pre-sale Cleaning and Preparation
Sierra View will work with you to turn your idea into a reality.