Pre-Construction Turn
Vision Into Reality
Sierra View has experience with Pre-Construction and can help provide different cost and design options during the project's design development. Whether you select Sierra View to assist in your design process or carry it through the end of the build, you can have confidence that Sierra View will work with you to make your idea into a reality.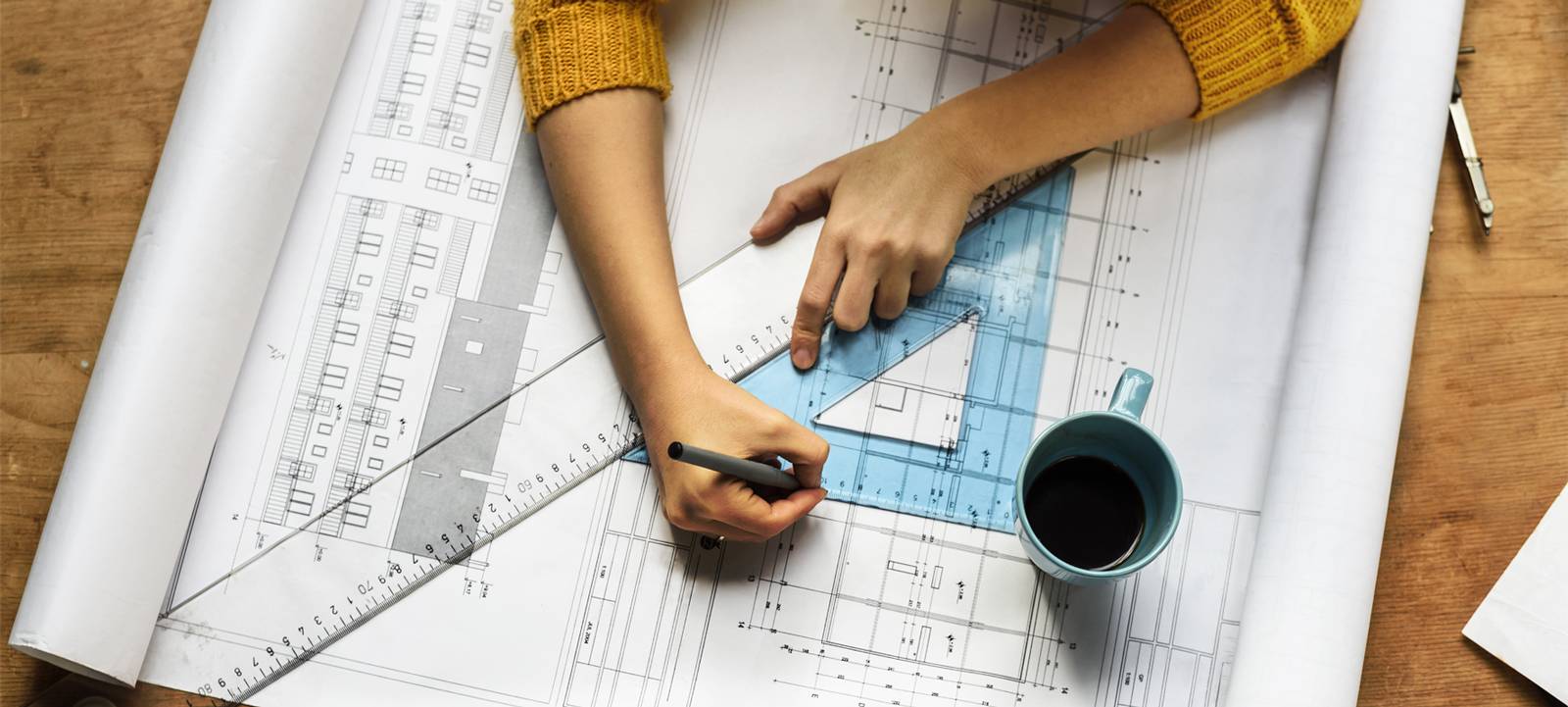 Concept / Schematic Design
Purpose
Generate sufficient thought, insight, and communication so that the big picture of the project is well understood by all project participants. Offer alternative choices based on theme or budget, define the scope of work, and present value propositions for the right price as a guide to the final design.
Process
Owner interviews to identify needs, vision and expectations
Develop an initial project program based on these needs, vision, and expectations
Finalize conceptual size, appearance, and material quality of the completed project
Create conceptual floor plans with emphasis on the flow of the construction process
Finalize project team members, including all necessary design consultants, engineers, and inspectors
Create a master plan for the project, including parking, traffic flow, access, and landscaping
Evaluate site and soil analysis with regards to foundation design, location, routing, access, and local infrastructure capacity
Provide a detailed conceptual estimate, analyzing to ensure it is within budget requirements
Provide life-cycle cost estimates based on materials used
Provide alternatives for costs, site alterations, quality impact, and schedule
Results
Conceptual floor plans
A conceptual estimate based not on engineering or architect estimates, but developed by contractors
A project schedule which can be used to assess completion milestones and make planning decisions by owners, and other stakeholders
A comprehensive checklist of all necessary permits, inspection and other jurisdictional planning implements necessary for the completion of the project
Design Development
Purpose
Further define the project requirements. Ensure the customer's design is reflected accurately in developing plans. Simplify and clarify details consistent with industry practice ensuring subcontractor bids do not contain high priced contingencies. Take a final look at scope and cost to make sure that we are on budget prior to finalizing design.
Process
Thoroughly review all design documents for oversights, inaccuracies, and other errors
Review all proposed materials, systems, and product delivery
Obtain input from suppliers and subcontractors, develop contingency plans and alternatives for potential points of difficulty
Refine conceptual budgetary requirements to include most recent design, materials, and labor costs
Develop 'The Bottom Line' final lump-sum project cost
Review final budget and lump-sum costs with all members of the design team and all relevant stakeholders
Solicit subcontractor input relative to market conditions
Provide cash flow management
Attend City/County meetings (as needed)
Results
A finalized Master Plan for the entire project site
An updated budget which includes recent design, materials, and labor costs
A Master File of all necessary documents, as well as checklists to ensure that all permits and regulatory permissions are obtained within the appropriate time frame
Materials to facilitate jurisdictional approval at all levels necessary to the project
Construction Documents
Purpose
Obtain all permits from required agencies so that costs can be finalized. Schedule the entire project, start to finish. A key opportunity to finally consider the financial viability of the project prior to committing significant expenditures in the construction phase. Reduce senseless delays by directly procuring long lead items and storing them until needed at the site. Competitively bid all trade work for the project. Close loopholes during the bidding phase to reduce/eliminate future change orders.
Process
Licensed professionals will produce construction documents consistent with the master plan and budget created in Step 2
All construction and design activities, including approval as well as go/no-go milestones will be defined and incorporated into preliminary and final construction schedules
Project sequencing will be planned
First cost vs life cost decisions will be finalized and incorporated into the master plan
Project performance timelines, including operating expenses, will be developed
Schedules for ordering of long-lead delivery items and pre-qualification of equipment and material vendors will be developed, to include timing of proposal solicitation and letting of purchase orders
Subcontractor bids will be let to 3-4 qualified entities, with a reasonable time frame for return, analysis and approval of said bids being set
Owner, contractor, and all appropriate stakeholders will be involved in the subcontractor bid review and award process
Award subcontracts to selected firms
Results
A complete permitted set of documents necessary for the project
A final project schedule, consistent with the Master Plan
A finalized budget, Cost To Build the project
Construction and Project Management
Purpose
Sierra View's experienced staff works with all project stakeholders using the plans created in Steps 1–3 to create a finished project that satisfies Owner expectations, delivered on time and under budget.
Process
Sierra View professionals manage the project through primary site supervision
Subcontractor supervision, materials and trade scheduling, supplies and project accounting are managed by Sierra View
All milestones are assessed as per the master plan, with ultimate oversight being the responsibility of Sierra View
Results
The vision of the Owner/Stakeholders is realized, on time and within budget
What is Pre-Construction?

Pre-Construction involves a thorough review and evaluation of a project, with a focus on constructability and planning. During Pre-Construction, Sierra View experts work with Owners, Architects, Engineers, Building Officials, and Contractors to create a plan for a smooth, successful build.

At Sierra View, we turn your ideas and dreams into reality–that's why Sierra View is Building with a Difference.

Why Pre-Construction?

Pre-Construction is the project-wide version of "measure twice, cut once" and ensures that the project will be completed on time and within budget. By bringing together the project team of Owners, Engineers, Architects, Building Officials, and Contractors to create a comprehensive plan for the build, potential problems can be recognized and dealt with before they interfere with the project. Just as a comprehensive business plan attempts to address all of the important challenges a business can expect to encounter, a thorough Pre-Construction process anticipates problems, organizes resources, and smooths the actual building process.

What are the benefits?

A well-done Pre-Construction process not only streamlines the building process but ensures that all necessary materials and subcontractors are available in a timely fashion. Pre-Construction also provides a double-check that all necessary permits and regulatory documents are in order. A schedule for the project is created, integrating quality control assessments and milestones for monitoring progress. The constructability review, that is an integral part of Pre-Construction, can reduce on-site complications, and also assures high-value engineering and designs are carried to completion as intended. Finally, Pre-Construction reduces headaches, delays and other inconveniences, making the Owner's experience more pleasant.