As October comes to a close, the damage assessments from this month's fires continue to roll in. The total death toll stood at 43 (as of October 30), with hundreds more having been injured.
With thousands of homes, businesses and structures destroyed and roughly 250,000 acres burned, the rebuilding process will take many years.
Stories of miraculous escapes, daring rescues and tremendous acts of heroism continue to trickle in from across the region. Relief efforts are ongoing, and several news outlets (most notably the San Francisco Chronicle) maintain current pages of local and general resources for those in need. FEMA, along with state and local agencies have been active virtually from the start of the crisis, and are actively working with private efforts and NGOs to meet immediate and long term needs.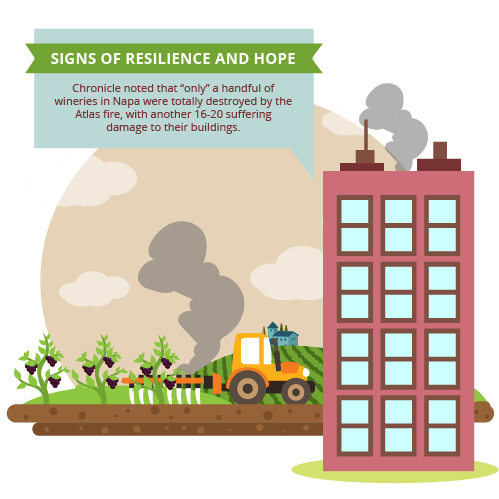 It's likely that the total cost of this season's fires won't be known for some time. The massive devastation and large areas involved make any rapid assessments difficult, at best.
Signs of resilience and hope are everywhere. A recent report in the Chronicle noted that "only" a handful of wineries in Napa were totally destroyed by the Atlas fire, with another 16-20 suffering damage to their buildings. As bad as that is for those wineries affected, the good news is that the vast majority of the vineyards sustained minimal or no damage. Buildings can be repaired or replaced fairly quickly–vineyards, not so much.
A number of the state's burgeoning marijuana farms also suffered significant damage to their fields and facilities. As California's date for legal use approaches, these farms are struggling to save what they can. For many of these new businesses, their rebuilding will be complicated by the fact that their crop–still illegal under federal law–is not eligible for crop insurance.
Adding insult to injury, federal banking laws still prohibit these businesses from having access to regular banking services, which will make their recovery even more difficult than other agribusinesses. Even worse, the particulates from the fires may contaminate cannabis from otherwise undamaged fields, making it unsellable due to toxins found on pre-market testing.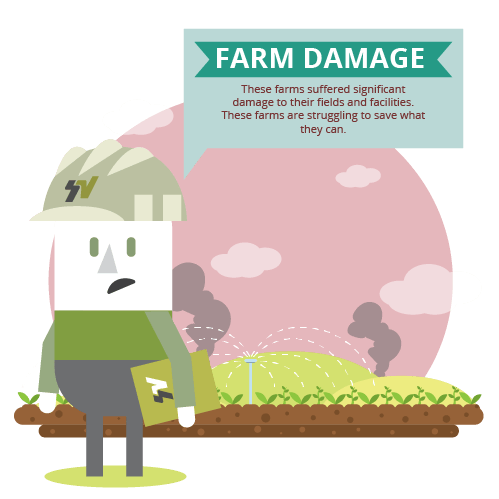 Many other Californians have also had or will have, rude surprises during the recovery process. Despite FEMA emergency loans and a 90-day moratorium on foreclosures recently signed by Governor Brown, banks and mortgage lenders still expect mortgages to be paid–even if the home is a gutted wreck. Despite active media efforts to encourage people to contact their lenders and insurers as soon as possible, some people have already run into the problem of having to make a mortgage payment on a pile of still-smoldering ash.
Finally, an overall shortage of construction workers in the Bay Area has only been exacerbated by the immediate needs created by the fires. With only 3% of young people in one recent study planning to enter the trades, many contractors are finding it difficult to find the personnel to do the work that must be done.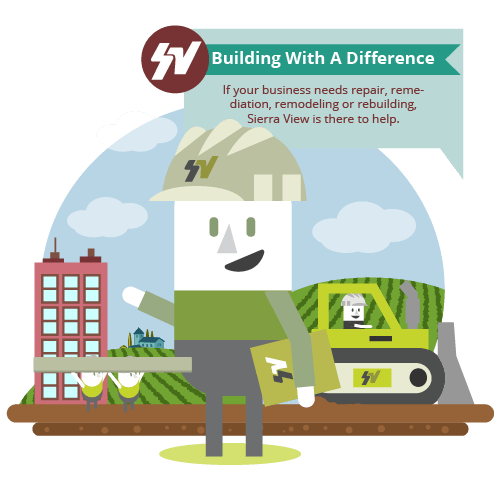 If your business needs repair, remediation, remodeling or rebuilding, Sierra View is there to help. When you let Sierra View's team of experts manage your recovery project from start to finish, you'll be able to concentrate on those thousand and one other things you'll have to do to fully recover from the fires.
Comprehensive construction project management–it's just one part of Sierra View's 'Building With A Difference'.