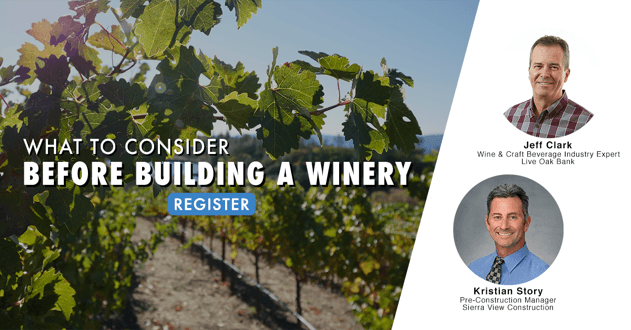 Choosing the right partners and vendors is one of the most important steps for any successful construction project. This is especially true for wineries. Whether you're building your winery from the ground-up or renovating and expanding your existing facility to increase capacity, selecting a contractor and lender that specialize in working with wineries and vineyards can make a huge difference.
During this webinar, Jeff Clark from Live Oak Bank and Kristian Story from Sierra View General Contractor will explore the top considerations before you start your winery construction project. Understanding the value that each of these specialty partners brings to the relationship, particularly in the pre-construction stages, can help prevent major headaches and costly missteps.
Our goal for this presentation is to equip you with the knowledge and tools required for you to approach your winery construction with confidence. These considerations will help your project get completed on time and on budget while meeting your expectations. Cheers to the success of your construction project!