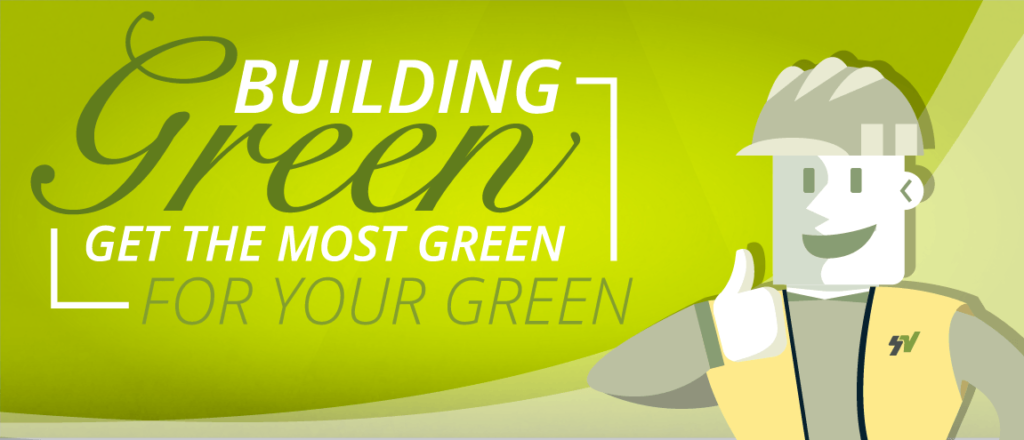 There has never been a better time to build green than right now. That means methodically using resources to design high-quality, healthier, and more energy-efficient buildings. The industry is growing fast, green building materials are rapidly becoming recognized as a good way to save money, and utility companies and governments are offering some excellent incentives to build green.
So what's stopping you from taking the plunge? Are you concerned that building an eco-friendly won't be financially worth it? Are you overwhelmed by how many green building materials are on the market? Well, we've taken it upon ourselves to answer those questions for you here. If you're smart about it, building green can and will save you money. The trick is knowing your way around environmentally friendly building materials, as well as which will serve your needs most efficiently. It is also important to keep in mind that, although you may end up paying more upfront for the cost of some eco-friendly building materials, they will all pay for themselves over time, due to your savings in energy costs.
Whether you want your building's carbon footprint to be nonexistent, or you simply want a building that is affordable to manage and maintain, there are 5 building materials that will give you the best chance of making that happen.
Recycled Steel
What is it and what is it for? According to the American Iron & Steel Institute, steel is the most recycled material in the world, and it's recycled more than all other materials combined. This means there is no shortage of it to use as a building material. Unlike lumber, steel doesn't burn, become warped, or twist. It's also tolerant of moisture and pests. These things make steel the perfect framing material.
How does it help? You can't get greener than steel! It consumes the smallest amount of energy and emits less CO2 emissions compared to all other building materials.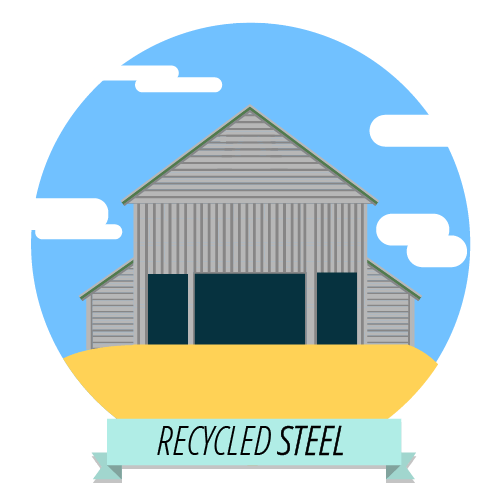 Thermostat Radiant Barrier Sheathing
What is it and what is it for? It's an oriented strand board (OSB) that's laminated with a reflective and perforated aluminum foil. It can be used in both the roof and walls. It serves as a barrier against heat, alongside the building's insulation.
How does it help? It results in less energy being consumed, as well as a chillier attic by up to 30 degrees.
Spray Foam Insulation
What is it and what is it for? It's an alternative to the more commonly used fiberglass and cellulose insulation. Like traditional insulation, spray foam lines the exterior walls of a building, but it does a better job of keeping the cool air inside and the warm air out. This minimizes leakages and reduces year-round energy use.
How does it help? It results in less energy being consumed, as well as a chillier attic by up to 30 degrees.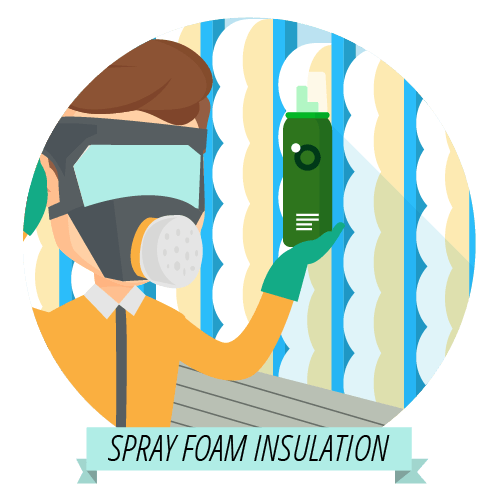 Insulating Concrete Forms (ICFs)
What are they and what is it for? It's a formwork system for reinforced concrete that's usually made with a thermal insulation that works as a permanent interior and exterior substrate for walls and floors, as well as roofs.
How do they help? It makes the building more durable and more likely to stand the test of time. ICFs are also resistant to mildew, mold and rotting.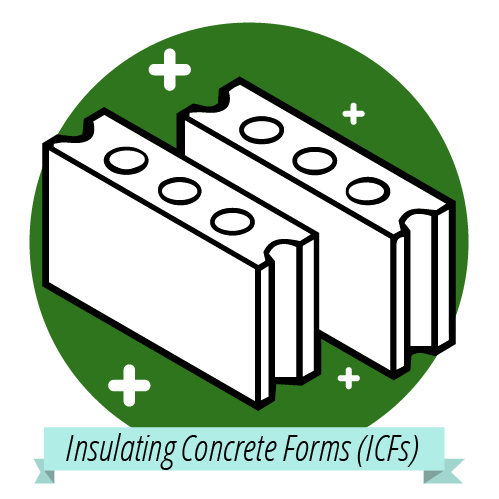 Bamboo Plywood
What is it and what is it for? Versatile is what bamboo plywood is! It can be used as wall design elements on walls, cabinetry, and flooring. It's beautiful and is just as easy to work with as traditional hardwood or laminate flooring.
How does it help? Bamboo plywood helps the most in that it is it is a zero-VOC rapidly renewable and sustainable resource.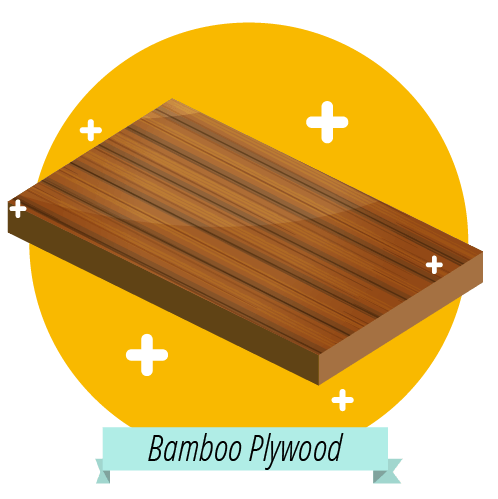 Whether you decide that using all of these materials or only 1 of them is the right move for you, it'll be sure to pay off in the long run. The future is only looking greener and more sustainable, and it can never hurt to start consuming less and saving more energy. So, what are you waiting for? Build green!