The end of the year is a time for both reflection and planning. We take a moment to step back and look at the events that have taken place over the course of the year, determine the most important lessons we learned from them, and apply our new wisdom to our view of the coming year. 2016 certainly was full.
Perhaps the most important thing we accomplished this year was the opening of our beautiful second office located in Orange County. We're looking forward to using this space to serve our Southern California clients for many years to come!
Our team has grown this year, as we took on 4 new employees. In the preconstruction department, we hired estimator Pavel Zhuk, and business developer Kristian Story, who has extensive experience in the wine industry. In the construction department, we added project engineer Lauren Cowden, and superintendent Kelly Tyler to the team. It wasn't all gains, though. Rosemary Hart, our project manager of 19 years, retired in February. She left behind a positive and lasting impression on everyone who worked with her.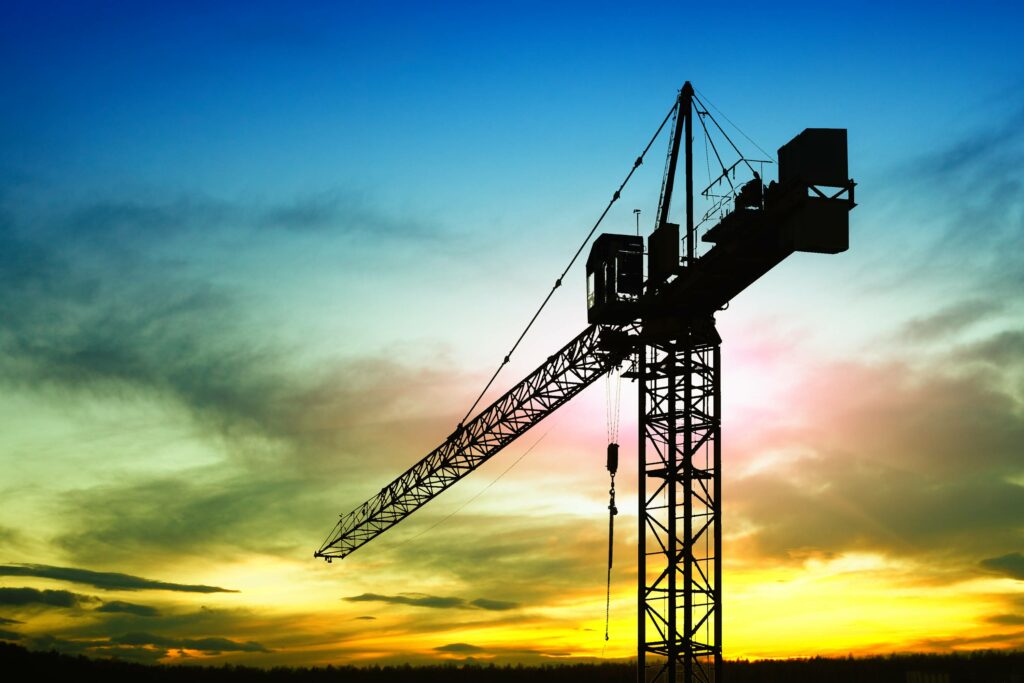 Tech Updates
It was time for a technological update for us as well. We've added live surveillance cameras to a few our job sites; Pavel updated the estimating department's programs, streamlining them and enabling increased efficiency. Incorporation of our new cloud-based project management system, Procore, is currently underway.
This software is designed to make project management more efficient by developing immediate, easy-to-use solutions. Procore will allow our construction team to spend less time on paperwork and more time focusing on getting projects done on time and under budget. We've also adopted DocuSign, another cloud-based software that allows us to send and receive contracts and documents for digital signatures securely and reliably. DocuSign will save time and money for our clients and subcontractors, and bring us one step closer to our goal of achieving paperless sustainable practices.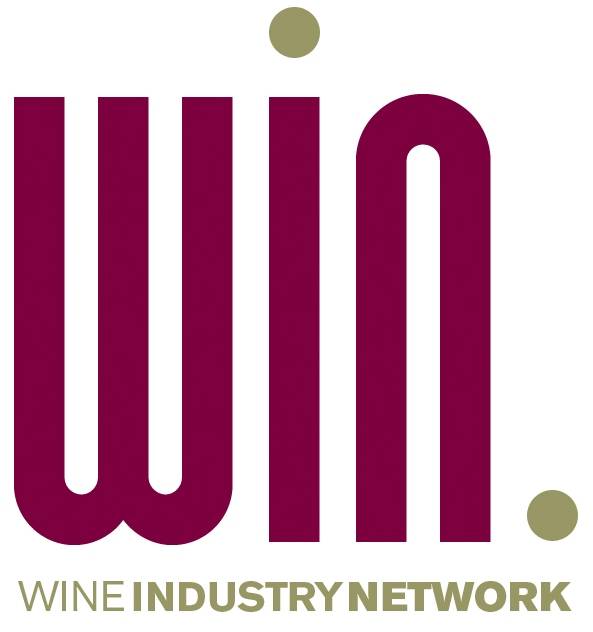 Back in April, we joined the Wine Industry Network as a preferred construction service provider. We hope to gain new clients in the wine industry through this new connection in the future. In addition to this new listing, we also participated in a few trade shows this year, including Roseville 2016, the Wine Symposium, and the North Coast Wine Industry Expo. Trade shows are a great way to make new, relevant connections. We're planning to continue exhibiting at and attending trade shows in 2017.
Medical Projects
Cornerstone Dental, a 2-story, 4-suite dental facility measuring more than 14,000 square feet, has been serving Folsom since its completion in April. The new dental office provides standard and cosmetic dentistry, as well as endodontics and orthodontics. We feel privileged to have gotten the opportunity to improve the community in Folsom in such an impactful way.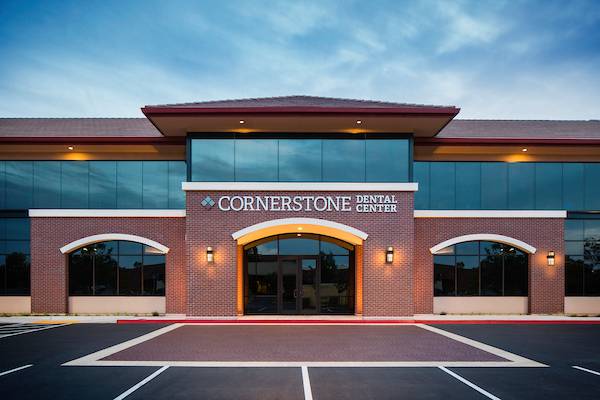 In the Spring, we completed the construction of a 26,000 square foot outpatient medical facility in Oxnard for the Department of Veterans Affairs. The facility includes offices, exam rooms, blood draw, x-ray, physical therapy, and mental health rooms. We incorporated an elevator within the facility to access the second floor for medical space designed specifically for mental health doctors and patients. VA projects are fast-paced. We commit to a 90-day construction schedule to finish the project.
Typical construction schedules last 180-360 days. Our ability to complete these projects in such a short time frame shows Sierra View's dedication and commitment to our clients. The Oxnard facility is our second project working with the VA, following the completion of the Lancaster location.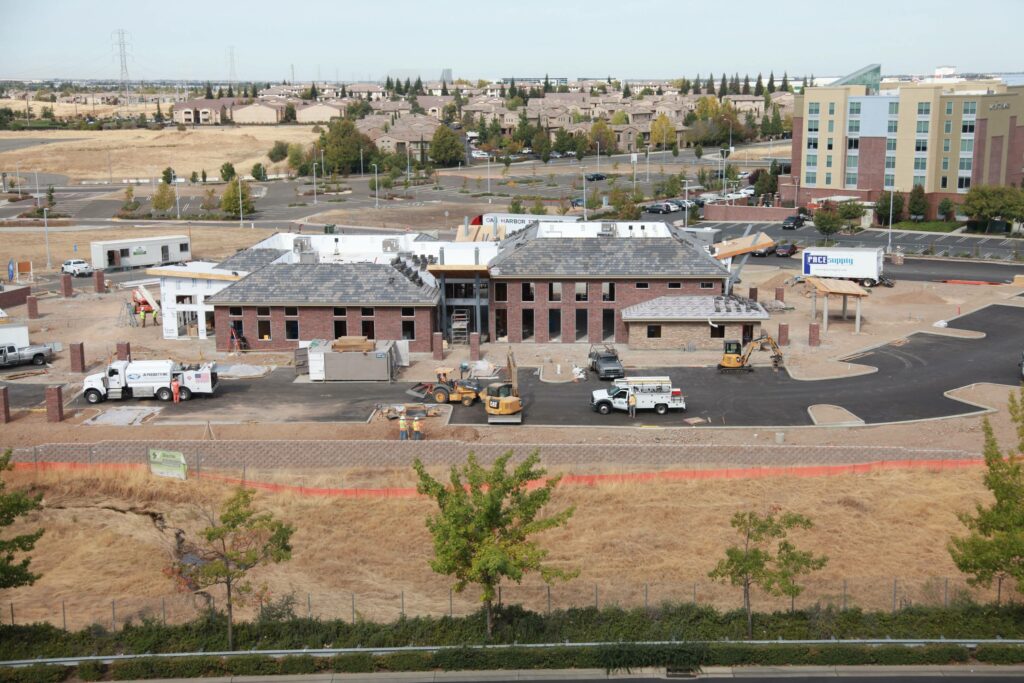 The Falls has been a huge part of 2016. We completed their Fresno event center, and shortly thereafter broke ground on their newest Roseville location, which will open in January 2017. It has been a privilege to build not only their event centers, but also great relationships with the leadership at The Falls. These beautiful event centers provide a versatile meeting place for any kind of gathering. We are looking forward to building more event centers for The Falls in the coming years.
We're looking forward to wrapping up the Lotus Casino remodel and addition that started a little over a year ago. We are on course to conclude the project in January. The project entails extensive interior remodeling and an expansion, along with the installation of a gigantic 5,000 pound chandelier. When finished, the casino will be 14,476 square feet. Lotus Casino has not closed its doors for the duration of the project, so managing construction noise and debris has been a major focus for workers on site. This will be a major update and a boost for the busy casino, which had been in need of renovation for some time.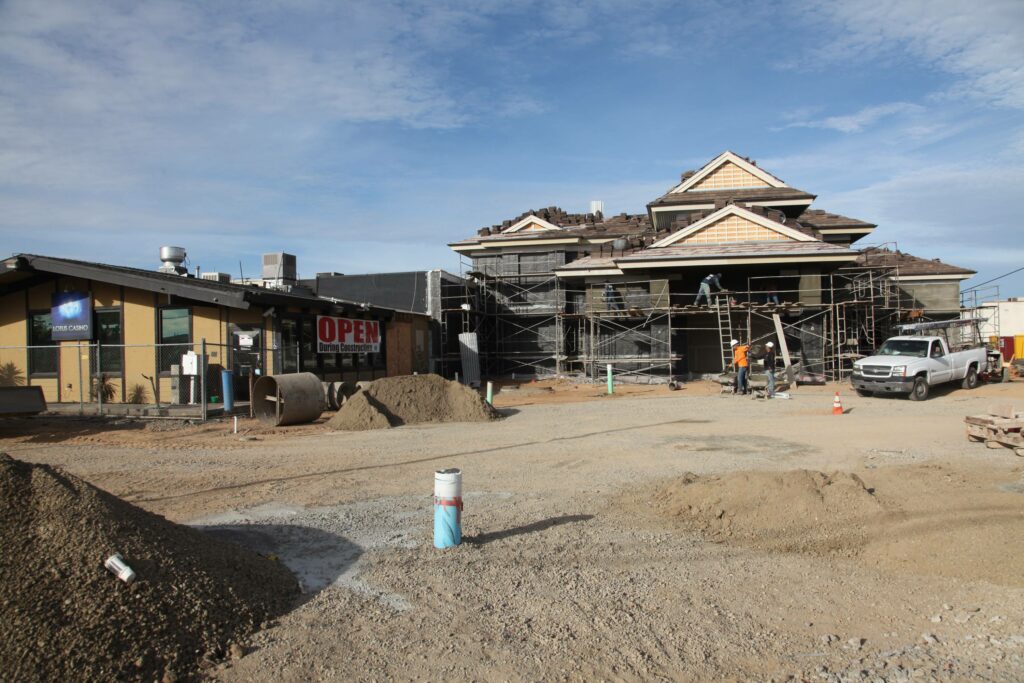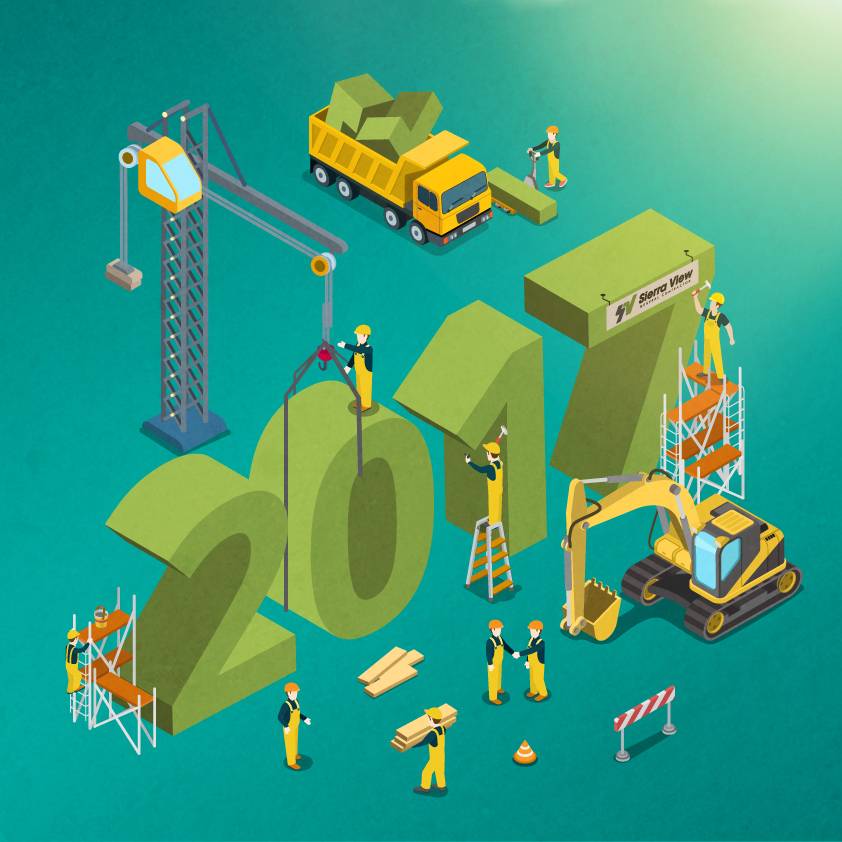 What's on the plate for 2017?
Our new SoCal location was recently awarded a 14,000 square foot tenant improvement project by DaVita in Diamond Valley. The project follows a successful ground-up medical facility we constructed for DaVita in Fresno. We expect to begin the extensive tenant improvements in the first quarter of 2017.
We currently have 4 pre-construction projects in Healthcare, Office, Retail, and Winery. Plans to move each into the construction phase in 2017 are underway. As the new year approaches and more projects break ground, we are excited to expand the Sierra View team even more. We are adding administrative, estimating and project managers to our current staff to aid efficiency and profitability on our projects. The future is bright and Sierra View is building it with a difference.