650,000 SF Refrigerated Warehouse Goes Green, Earns Gold
(American Canyon CA- April 6, 2010) Last week the Kendall Jackson Family Wines Distribution Center in American Canyon earned a LEED Gold Certification from the United States Green Building Council, making it one of the largest LEED projects in California.
Sierra View along with Perkins, Williams & Cotterill as the architect, and Lionakis as the LEED consultant, helped earn LEED Gold Certification for the project which is situated on the 35 acre site located on Green Island Road in American Canyon, CA.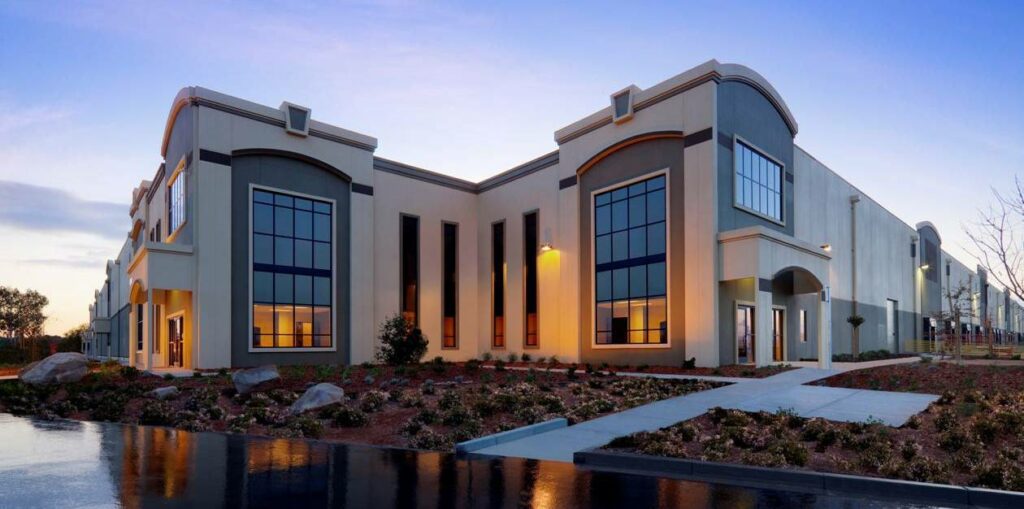 Objectives included the consolidation of 10 separate warehouses over three counties into one location and increased proximity to major roadways and rail. The warehouse consolidation results in faster order-to-ship times, decreased costs, and increased product quality through reduced handling. Environmental benefits include decreased trucking and related emissions, more energy and water efficient warehousing and direct loading to rail cars through a 1,700 foot rail spur.
Additional environmental measures utilized to earn LEED Gold Certification included protection during and after construction of the site's natural wetlands and native landscape, utilization of reflective hardscape, grey concrete instead of asphalt paving, and incorporation of highly-reflective white TPO roofing to minimize the heat island effect.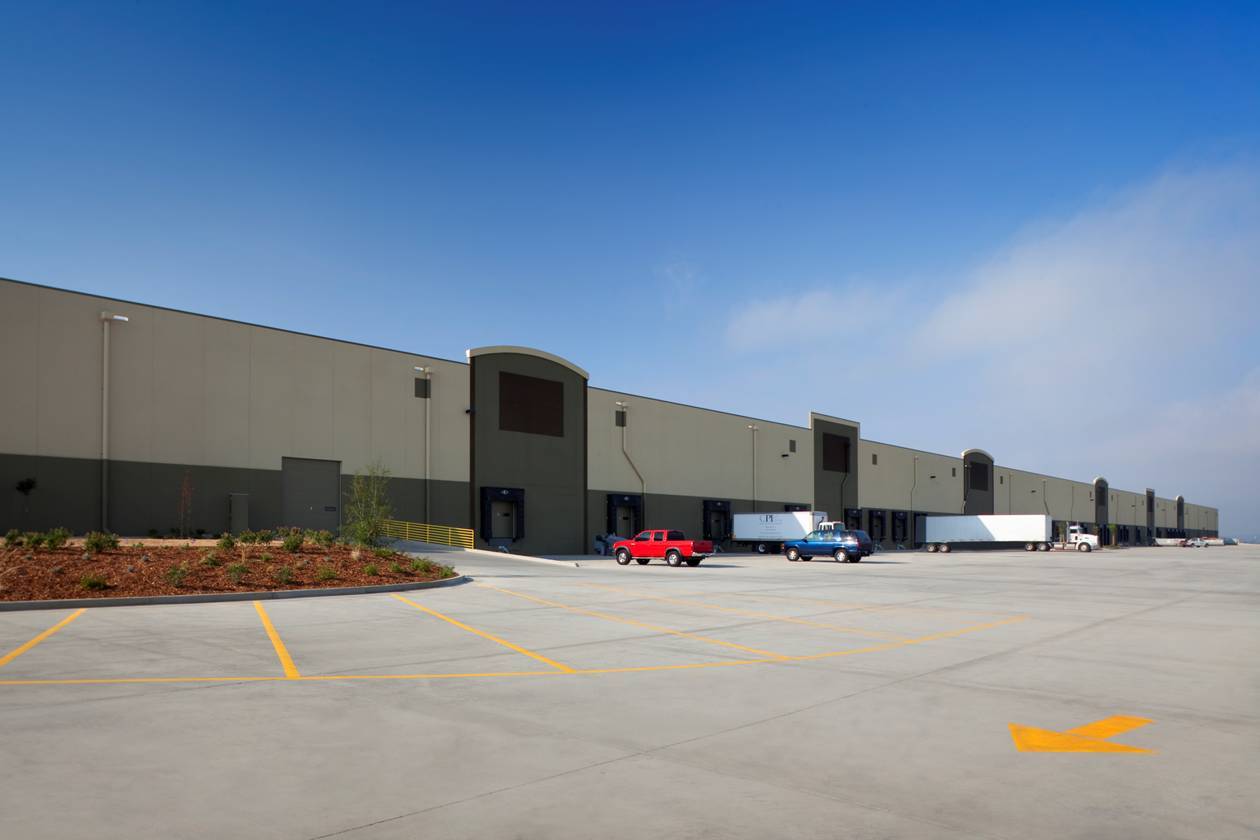 The building is a built-to-suit project by Scannell Properties, a privately owned real estate development and investment company. The leasing partners are Jackson Family Wines, a wine company owning multiple wineries including Kendall-Jackson, and Biagi Brothers, a transportation and warehousing company. The facility was built to support the requirements of the wine industry for warehousing and distribution.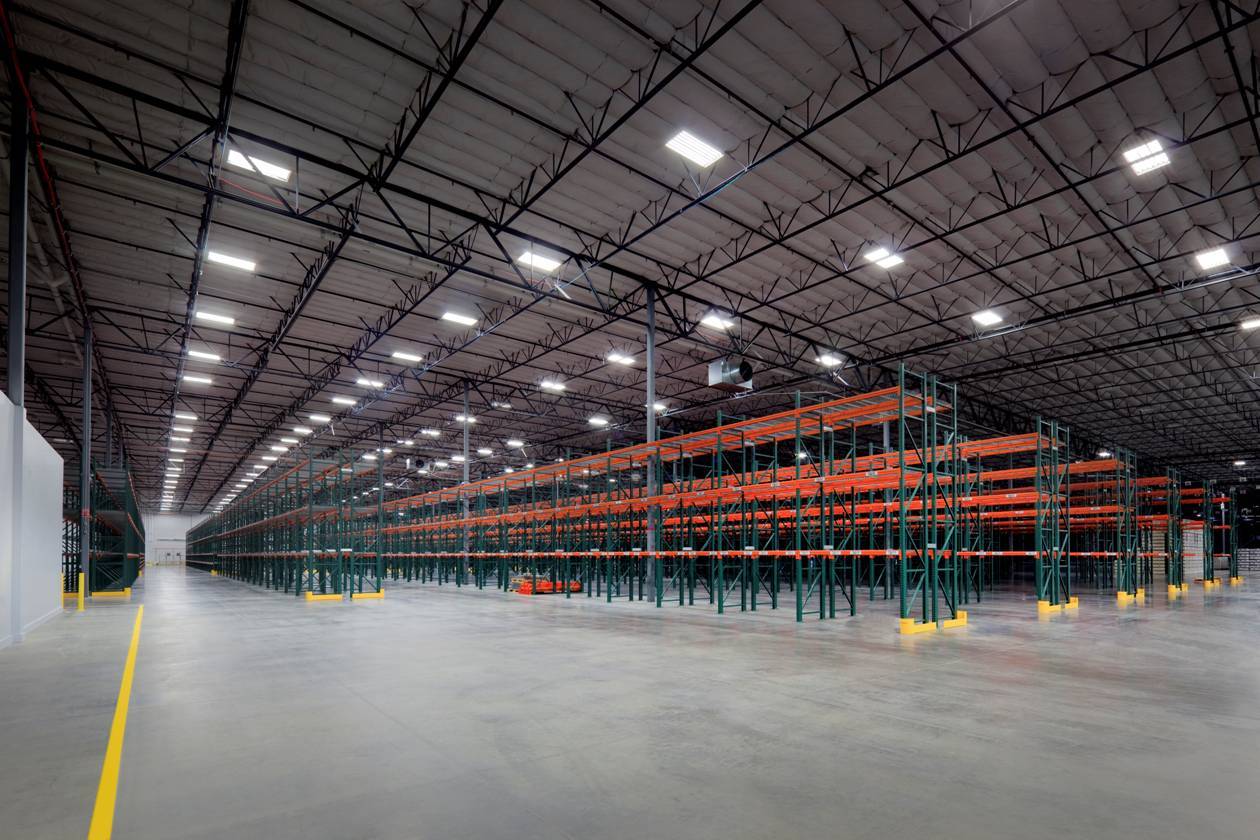 Project Facts
Over 42% of the building materials were extracted, processed, and manufactured regionally.
Over 84% of all construction waste was diverted from landfills and recycled.
According to the California Department of Water Resources, the average Californian uses 192 gallons of water per day. When compared to a conventional building, the amount of water the project is saving annually would provide one average Californian with 4,587 days of water usage (880,746 gallons annually – this is the sum of irrigation and flush/flow fixture water savings).
According to PG&E, the typical household uses 6,480 kWh of electricity per year. 308 homes could be powered for a year with the amount of electricity the distribution center saves when compared to a conventional building (the project saves 1,995,233 kWh annually).
The building is carefully situated to minimize disruption to existing ecosystems. Based on total site square footage, the open space required by local zoning requirements is 28,865 SF. This project has provided 523,210 SF of open space – an increase of 1,712% over zoning requirements.